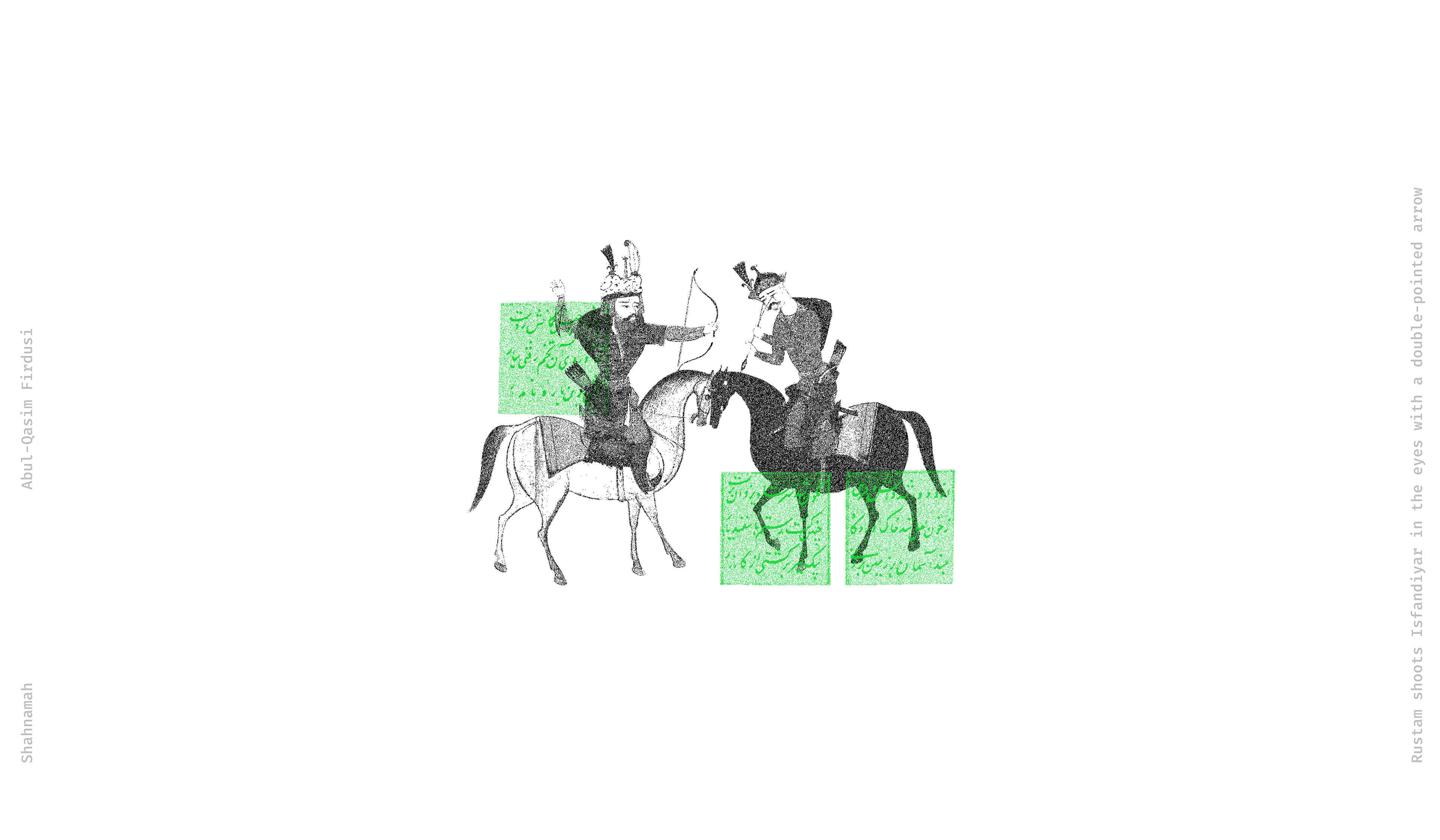 Choob

®

 has been a pioneer in the green wood industry in Iran, producing home and kitchen furniture in Tehran since 2010. They design their furniture from wood that comes from renewable forests.
​​​​​​​
We designed the identity of Choob

®

 based on an epic poem from the Shahnameh, written by Ferdowsi. It is the story of the battle between the legendary Rustam & the invulnerable Isfandiyar. When Rustam finds himself being defeated against his opponent, he asks his advisor Simorgh, a mythical bird-creature for help. That is when he learns that the only way to win is to make an arrow out of a specific wood, 
because Isfandiyar, similar to Achilles, has a weakness: 
his eyes...