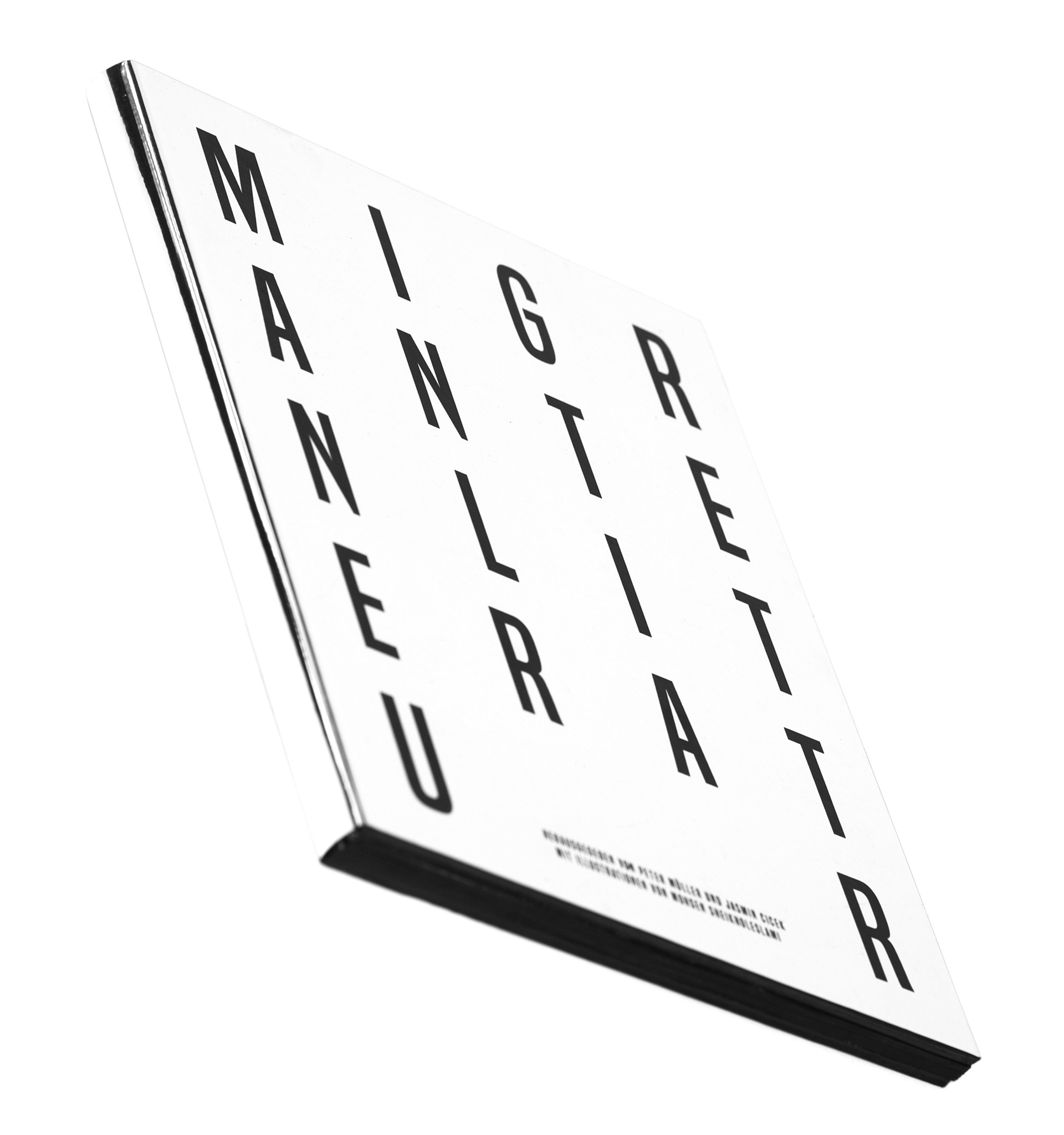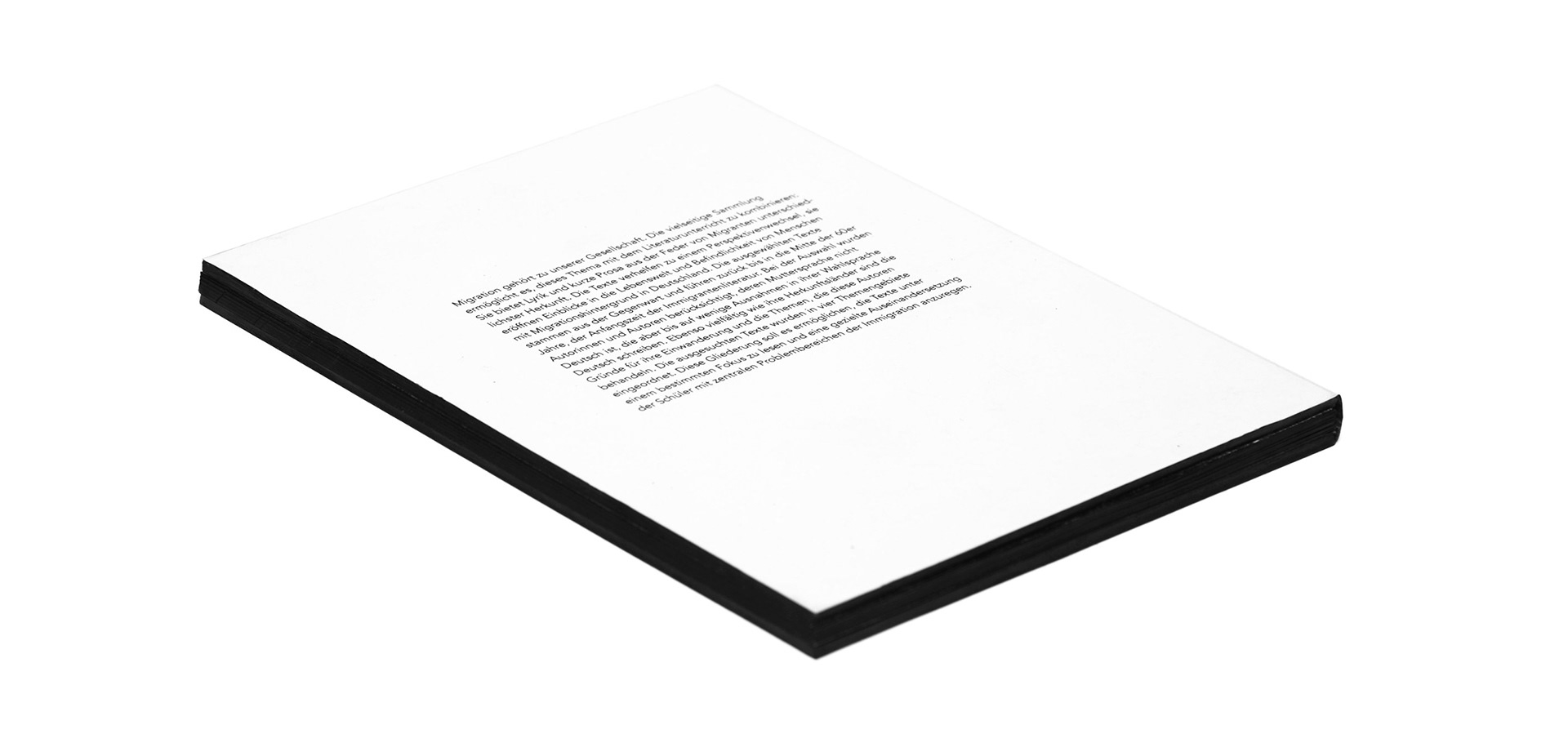 Migrantenliteratur

is a book-design/Illustration project, including a collection of short stories written by migrant authors from various countries of origin, who write in their second language; German. Each story explores the challenging identity-related situation after or during immigration.
The mirror-like book is designed to represent variable cover photos, 

depending on the person holding it in hand.
This work is a part of my MA project on 

Interculturality.